December 17, 2018
Jack William Crosby, January 1, 1930 ~ December 17, 2018

On December 17, 2018, Jack William Crosby left this world a sadder place.
Two women were lucky to have had him for a husband and best friend. Marjorie 1949 – 1991. Shirley 1993. Loving father to Jack (Julie), Scott (Sharon) and father-in-law to Susan. Bonus father to Heather Wolfe, Nancy Salerno (Carmen) and Jennifer Mattar. Super Poppa to Cameron Crosby (Lori), Patrick Crosby (Karen), Andrew Crosby (Jasmine), Tyler Crosby, (Rachael Grice), Jocelyn Crosby (Joel Quenneville), Kaitlyn Sega (Justin), Matthew Salerno, Olivia Salerno, Joseph Wolfe, Sydney Wolfe. Great Poppa to Kacy Crosby, Hudson Crosby, Frederick Crosby, Hugh Quenneville.
Jack founded J.W. Crosby Advertising and ran it for 28 years with his Partner George North and wife Marjorie. He left it for son Scott to carry it on as Holland and Crosby retiring in 1995 to travel the world with Shirl.
He enjoyed cottaging in Port Sydney and in 1995 he bought a cottage on Mary Lake where he loved all the joys of boating, fishing and family fun. Golfing was a big part of that fun and he enjoyed the time spent playing it at the cottage with friends and family and in Palm Desert California in the winter months. He also looked forward to the annual Crosby family Golf Tournament when he played with his sons and grandsons.
Jack was a proud member of Thistletown Lions Club. He served in many capacities, several as president and in 1988 served as Governor of A7… He was a strong determined man and " just got things done", earning him the nickname " action Jackson"…
He was one of a kind and will be dearly missed…
An Internment and celebration of life to take place in spring of 2019.
Donations to Alzheimer Society Muskoka would be appreciated.
Please revisit www.mitchellfuneralhome.ca as details are confirmed.
August 24, 2018
Jerome (Jerry) Brian Goldhar, July 30, 1949 - August 24, 2018

Jerry passed away at St. Michael's Hospital on Friday, August 24th in the company of his close family. Born and raised in Toronto, he graduated from Osgoode Hall Law School and devoted his professional life to family law and child protection. He was a man of great integrity, kindness, humour and intelligence. Throughout his life he cultivated several interests including golf, curling, reading and travel. He was a reliable volunteer for many organizations. Jerry loved spending time with his extended family and relaxing at his cottage on Eagle Lake.
For 44 years he had a strong and loving marriage to his wife Melanie. He was a beloved father to Bethany and Christina (Jean-Sebastien Boutet) and grandfather to Ilia and Zavi. He was the son of Bernice (late Max Goldhar) and a proud older brother to his three sisters Sandy (Myron Hambourg), Marsha (Keith Cohn) and Rochelle (Larry Cohn).
The family wishes to thank Scarborough Centenary Hospital, St. Michael's Hospital and Providence Healthcare Rehabilitation for their dedicated care. There will be a celebration of life service at Tam Heather Curling and Tennis Club, Scarborough on Tuesday, August 28 at 1:30 p.m. He will be buried at Bows Cemetery, Eagle Lake, South River. Please contact the family for shiva arrangements.
The family appreciates donations to Lions Clubs Camp Kirk Foundation and the Durham Children's Aid Foundation.
Online condolences may be placed at:www.arbormemorial.ca/mceachnie/obituaries/
June 18, 2018
Clarence O' Driscoll, October 11, 1927 – April 27, 2018

Clarence O'Driscoll was a man that stood his ground and fought the courageous battle against cancer. He struggled the tough fight until the bitter end where he was surrounded by the love of his family. Clarence passed away at Headwaters Health Care Centre on Monday June 18th, 2018 in his 70th year. Cherished husband of Caroline; loved father of Kenneth (Michelle), Melissa (Don), Kathleen (Ken) and Allan; proud grandpa of Tyler, Brendan, Grace, Hannah, Taylor and Brody; beloved brother of Wilfred (Doreen), Patrick( Catherine) and Joan (Charles) and Eugene; favorite uncle of Bill, Gary, Wanda, Cindy, Kenny, Fred, Keith, Tommy, Charlie, Melissa, Don, Clara and their spouses; brother in law to Laura and her husband Dean. Clarence will be missed by his great nieces, great nephews, family and friends. Clarence is predeceased by his parents, his brother and his sister.
A Celebration of Clarence's Life will be held at St. John's Anglican Church, 3907 Highway 9, Caledon, Ontario on Saturday June 23rd, 2018 at 11:00 am. Light refreshments to follow.
In lieu of flowers, donations in Clarence's memory may be made to
St. John's Church
3907 Highway 9, Caledon ON L7K 0G7
In Memoriam Funeral Services Inc. has been given the honour to serve the O' Driscoll Family.
May 29, 2018
Kenneth Stokes Hodgson April 15, 1934 - April 10, 2018
Peacefully at his residence on Tuesday, May 29, 2018, Kenneth Stokes Hodgson, in his 96th year, beloved husband of the late Margaret Johnston. Loving father of Judy and Harry Brander, Jane and David Gardhouse, Cathy and Daniel Gasparini, Lori and Scott Taylor. Proud grandfather of April and Chad, William and Carolyn, Andrew, Elizabeth, Leigh, Laura, Kenny, and Ryan. Cherished great-grandfather of Lily. Dear brother of the late Alice, Donala, William, Jean, Helen, and Clare.
The family will receive their friends at the Egan Funeral Home, 203 Queen Street S. (Hwy. 50), Bolton (905-857-2213) on Sunday afternoon from 1 – 4 o'clock and on Monday, June 4 from noon until time of funeral service in the chapel at one o'clock.
Interment Nobleton Cemetery.
If desired, memorial donations may be made to Nobleton United Church, 6076 King Road, Nobleton L0G 1N0; or Lions Foundation of Canada ~ Dog Guides, 152 Wilson Street, Oakville L6K 0G6
April 27, 2018
Charles Varney, October 11, 1927 – April 27, 2018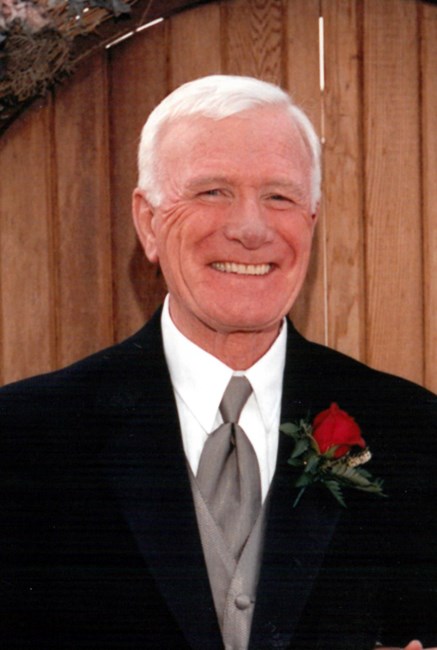 It is with great sadness we announce the passing of Charles Varney, age 90, on April 27, 2018. Born October 11, 1927 in London, England to parents Charlie and Lucy. Predeceased by his dearly beloved wife Marlene (Lowry) after 54 years of marriage. Devoted father of Janet and her husband Peter Bertollo. Loving brother of the late Doris, Gwen, Kathleen and Frank. Brother-in-law of Maggie, Edie (David), Jerry, Bill (Iris) and Dorrie. Loving cousin of Jack (Ilona) and Jennifer (Barron). Predeceased by sisters-in-law Margaret and Nan, brother-in-law Sam, cousins Norman and Donna, and nephew Greg. Will be missed by many nieces, nephews, cousins and friends in the UK, US and Canada.
Devoted member of St. Joseph's Anglican Church for over 50 years. Long time employee of Hawker Siddeley. Lifetime Brampton Lions Club member. Private family cremation has taken place. Memorial service on Saturday, May 5, 2018 at St. Joseph of Nazareth Anglican Church (290 Balmoral Drive, Brampton). Family and friends will gather at the church from 10:00 am for visitation prior to the service at 11:00 am. In lieu of flowers, donations to St. Joseph of Nazareth Church Building Fund would be appreciated.
April 10, 2018
John Peter Hamilton Ford QC April 15, 1934 - April 10, 2018

"Until next time." True to one of his favourite sentiments, John passed away peacefully surrounded by his family. Devoted and beloved husband of Yvonne, and much loved father of Jill (Mike) Menard, Susan (Bevis) Bullock, and Jennifer (Murray) Thomas. John took great pride in his wonderful grandchildren, Kyle and Sean Menard, Charlotte, Brett, Brady, and Shannon Bullock, and Liam and Adam Thomas. John was also a beloved uncle to cherished nieces and nephews.
An accomplished and respected lawyer, John graduated from Osgoode Hall Law School and was called to the Bar in 1960. He pursued his passion for law for 57 years and was awarded the prestigious Queen's Council designation in 1973. A lifelong Oakville resident, John shared with his family the importance of giving back to others through his involvement in numerous community foundations.
He was installed as a new member of the Oakville Lions Club in 1964. and was quite active in many campaigns in District A11.
John was happiest surrounded by family and friends, sharing wine and stories from the head of the table while creating wonderful memories for the many lives he touched. John will also be remembered for his sense of fun, his all-weather barbequing prowess (snowstorms included) and making everyone feel at home.
John was an ardent gardener. A perfect weekend usually involved time spent with his plants and a round or two at the Oakville Golf Club. He was a member there for 45 years and served 2 terms as club president. John was also integrally involved with the Tin Hat Memorial Tournament – a yearly event honouring all branches of the Canadian Military including his own, The Royal Canadian Navy.
When not gardening or golfing, John loved to travel and enjoyed sharing these adventures with his wife, and their lifelong friends. Living life to the fullest, John was honorable and optimistic with a deep capacity for unconditional love. He was one of a kind and will be dearly missed by his family and friends.
The family would like to express our deepest appreciation for the compassionate care provided by the staff at Oakville Trafalgar Memorial Hospital as well as the continuing care of Dr. Justine Seuradge.
A Celebration of Life will be held Sunday, May 6 at the Oakville Golf Club from 11:00am-2:00pm. 1154 Sixth Line, Oakville. Private interment to follow at a later date. In lieu of flowers, donations to the Kidney Foundation of Canada are welcomed.
April 8, 2018
Nugent, Jessie May (nee Whyte) - May 20, 1934 – April 8, 2018
Passed away peacefully at St. Joseph's Villa on Sunday, April 8, 2018. Predeceased by her husband Dick (1985). She will be dearly loved and missed by her brother David Whyte, step-sons Gary (Pat) and Neil (Josie), step-daughter Dianne Whitelaw, grandchildren, great-grandchildren, nephews Matthew (Krista), Adam (Andrea), Mark and niece Laura, and special person in her life Sandi (Ernie Devine). Predeceased by her parents William and Beatrice and brother Bill.
May was active with the Ancaster Lions Club and CNIB, a long time member at St. Mark's United Church and was a teacher with the Hamilton Public School system working with the blind.
Friends will be received by the family on Thursday afternoon and evening from 2-4 and 6-8 at the Turner Family Funeral Home, 53 Main Street, Dundas, where May's Service will be held on Friday afternoon at 2:30. Interment White Chapel Memorial Gardens. If you so wish, donations to the Alzheimer Society would be appreciated by the family.
April 4, 2018
William Douglas Belfer 11 AUGUST, 1937 – 4 APRIL, 2018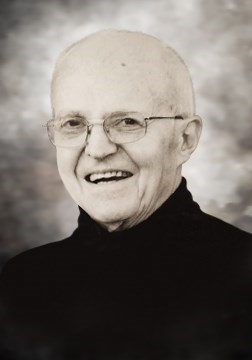 Passed away peacefully with his wife Sheila by his side in Malton Village on Wednesday April 4th, 2018 at the age of 80. Bill is survived by his loving wife Sheila of 57 years. Beloved father of Scott (Carol), Paul (Melissa) and Craig (Joanna). Cherished poppa of Dylan, Chelsey, Hunter, Hailey, Grayden, Ella, Liam and Jaime and great grandfather of Hallie. Dear brother to Susan, brother in law to Charlotte (David) and uncle to Kathy (Albert), Jennifer (Darren) and Heather (Fred). Bill will be sadly missed and fondly remembered by his extended family and friends.
Bill has been a member of the Bramalea Lions Club since 1986. He held many positions including President.
Family and friends may gather at the Andrews Community Funeral Centre - 8190 Dixie Road, Brampton (North of Steeles Avenue) 905-456-8190, on Sunday April 15th, 2018 from 1-2 pm. A Celebration of Life will be held in the Chapel of the funeral home following the visitation at 2pm. In lieu of flowers, donations may be made to the William Osler Health System Foundation or Diabetes Canada in Bill's name.
March 3, 2018
Paul Henning Olsen

It is with heart breaking sadness that we announce the sudden passing of Paul Henning Olsen on Saturday, March 3, 2018. Beloved husband of Linda, much loved father of Peter (Jennifer), Jeffrey (Carol) and Diane (Roddy) and Papa to Mitchell, Dean, Evelyn, Cedric, Ava, Mia, Andrea and Nathan. He will now be reunited with his father Ejnar, mother Sofie and sisters Elsie and Inger in Eternal life.
Paul's favourite memories of his childhood were the times he spent on his sister's farm in Egypt, Ontario where he fell in love with agriculture. Summers spent feeding the livestock and tending to the crops while during the school year part time jobs at his local pharmacy delivering on his bike and working in the kitchen at the fish and chip restaurant would provide a strong work ethic that he carried for his life.
In Grade 8 he met the love of his life, Linda, and they dated throughout high school until marrying at the tender age of 20. True partners in everything, they built a wonderful, adventurous life together, travelling the world, growing their family and building their business. Their love was one of deep passion and mutual respect for one another.
Paul founded Brookdale Treeland Nurseries in 1977, humbly starting his dream with a pick-up truck, a shovel and a heart full of determination. Through many years of hard work and smart moves he built the company to be one of the largest growers in Canada with locations throughout the country. He inspired many young entrepreneurs within the industry to take risks and bet on themselves and became a founding member and President of both Landscape Ontario and Canadian Nursery Trades Association.
Community service was a critical part of his DNA and he served as a member of the Nobleton Lions Club for 50 years and as President for several terms. Many lifelong friendships were built through this organization and everyone knew Paul could be counted on to run events and volunteer until his final day. He and Linda were also members of the Nobleton United Church for many years and spent much of their free time helping out around the church and mentoring young people and serving those who needed help. A man of principle, with unshakable values, Paul was also a very proud Canadian and would tell everyone who would listen that we live in the greatest county in the world.
Friends will be received at the Egan Funeral Home, 203 Queen Street S. (Hwy 50), Bolton (905-857-2213) Wednesday afternoon 2 – 4 and evening 7 – 9 o'clock. Funeral service will be held in Holy Family Church, 60 Allan Drive, Bolton on Thursday, March 8 at 12 o'clock noon officiated by Reverend Carol-Ann Chapman from Nobleton United Church. Followed by cremation. If desired, memorial donations may be made to the Nobleton Lions Club or Nobleton United Church.
Nobleton Lions and spouses will be having a Lions service for Lion Paul at ​​Egan's Funeral Home at 9:00pm after the visitation on Wednesday. Most Lions will be wearing their Lions shirts (most have black) and/or vests. Anyone is free to say a few words or an anecdote about Lion Paul.
Condolences for the family may be offered at www.EganFuneralHome.com.
March 1, 2018
Aimo Kalevi Heikurinen

It is with great sadness that we announce the unexpected passing of Aimo Kalevi Heikurinen on Thursday, March 1, 2018 at the age of 80. Predeceased by his parents, Jalmari and Taimi Heikurinen and his daughter, Seija Stec.
Aimo is survived by Eeva, his loving and caring wife of 58 years; his daughter, Lea Lehto (Isko); and his son, Mauri Erick Heikurinen. Beloved "Pappa" to his grandchildren Michael, Daniel, Lisa, Tashon, Taneisha and Gabriella.
Loving brother of Arja (Bill), Kaija (Frank), Jukka (Lynne), Eija (Claus) and Kari (Cathy), and brother-in-law to Maija (Ossi), Anne, and the late Peter (Jane). Aimo will be missed by his uncle in Finland, and his many nieces, nephews, cousins and friends in both Canada and Finland. He will be loved and remembered forever..
Friday, March 9, 2018 - 5pm to 9pm
Visitation at Highland Funeral Home, Scarborough Chapel
3280 Sheppard Avenue East, Scarborough, ON M1T 3K3
(West of Warden Avenue, on the north side)
Saturday, March 10, 2018
Visitation at 11am to 12 noon
Funeral Service at 12 noon
Agricola Lutheran Church
25 Old York Mills Road, North York, ON M2P 1B5
(Yonge/York Mills Rd)
In lieu of flowers, donations made be made to Agricola Lutheran Church or to Suomi Koti (The Toronto Finnish Canadian Seniors Centre).
February 15, 2018
James Allen Wagner

After a courageous battle over the past few years with various health issues quietly slipped away at Credit Valley Hospital on February 15, 2018 in his 78th year. Cherished husband for 48 years of Myrna (Sinden), doting father of Karen (Jeremy) and Cathy (Brian) and loving Poppa to Claire, William, Clark and Colleen, Jim was a proud resident of Streetsville where his children were raised, a long-time member of the Streetsville Lions Club, and member of the Probus Club.
He loved sports, playing golf, and fishing – hockey (the Leafs of course), football (the Toronto Argonauts) and closely followed happenings on the NASCAR circuit. A Service to celebrate his life will be held at the Turner & Porter Neweduk Chapel, 1981 Dundas St. W., Mississauga (just E of Erin Mills Pkwy) on Saturday, February 24, 2018 at 1 p.m. with visitation beginning at 11 a.m. Memorial donations to Credit Valley Hospital or Lions Camp Dorset would be appreciated.
January 30, 2018
Jay Mathur

It is with sadness we announce the passing of Lion Jay Mathur, a member of Toronto Doctors Lions Club. After a glorious and fulfilling life, Lion Jay, husband of Rani Mathur, left for his heavenly abode on 30 JANUARY 2018.
A memorial and celebration of his life will be held at a later date to be announced by family.
January 6, 2018
Howard Edward Stonehouse

At age 90, Howard Edward Stonehouse quietly passed away on Saturday, January 6, 2018 at Baycrest, in Toronto. Loving husband of Margaret Stonehouse for 67 years, Howard devoted his long and abundant life to his adoring wife, family and selfless community service.
A proud grandfather to Cameron, Andrew, Adam and Beth, and inspirational father to Jim and Mary (after whom his beloved yacht "Jimary" was named – OK; it was just a 20' runabout and for Howard it was the QEII, but much faster). Howard's life was also enriched by the love and affection extended by Janet Stonehouse (mother of Cameron and Andrew) and Mary's ever-supportive husband and father of Adam and Beth, David Fournier.
A long-serving member of the Weston Lions Club, Howard was a steadfast and generous volunteer. He lived his values with the courage of his convictions. Exemplifying dignity and integrity, he believed in decency, fairness and fair play, and one's obligation to serve others.
Inseparable from and reliant upon his loving wife, Margaret, Howard took enormous pride in the upkeep of his home in Weston, and his latest immaculately maintained Buick. Howard loved the sun, and lived for hot, sunny days whether here in Ontario, or in his travels with Margaret in the Caribbean, Bermuda, Florida, Nova Scotia or Hawaii.
Friends will be received at the Ward Funeral Home, 2035 Weston Road (north of Lawrence Ave. W.) Weston, on Thursday, January 11, 2018 from 12 noon until time of the service in the chapel at 1 p.m. Reception to follow.
In lieu of flowers, if you choose to do so, in memoriam contributions may be made to the Weston Lions Club c/o Sandy Ross at westonlionsclub@bellnet.ca or by calling him at 416 825-3124.